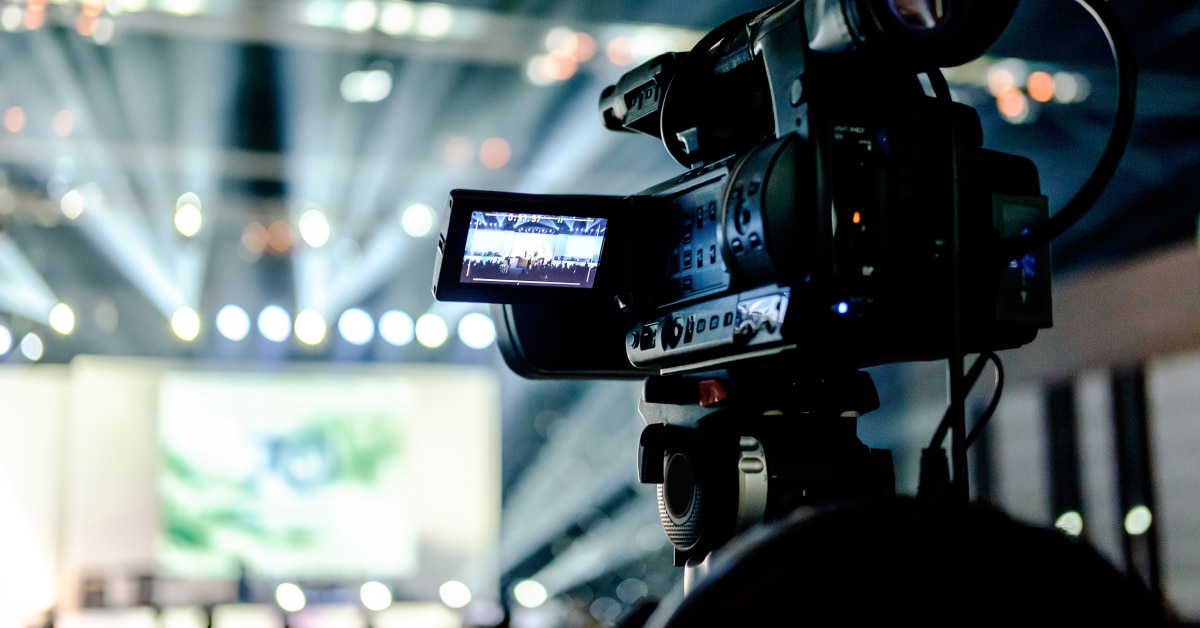 Affordable High-Quality Live-Streaming Cameras
With the fallout from the COVID-19 pandemic still lingering over economies everywhere, many workers are still stuck in a holding position working from home. Travel is also still limited making face-to-face meetings, conferences, interviews, and more still a risky proposition. Given the risks, companies have already begun transitioning en masse to live-streaming video production and webinar technology as they adapt to this ever-changing landscape.
Yet for many, the technological decisions involved in order to successfully transition can feel quite daunting. Even more challenging is figuring out how to apply the technology in the right way. While the latter difficulty is one where you might seek the help of a digital marketing and video production firm like ourselves, the former is one in which the best solution is just to start!
Beginning on your path to unlimited options in the world of live streaming video production for your organization or business starts with selecting the best piece of equipment for the job. We have assembled a brief catalog of some of the best camera options for live-streaming at different price points. All of these devices support live-streaming with the solid streaming resolution, strong battery life, and network connectivity, but may require additional modification or technology to work properly (more on that later).
Web-Cams
Available for $39.99
At 720p video calling/recording and 3MP photo stills, this is definitely the entry-level option. However, if you're just in need of a suitable option for basic video conferencing the C270's price tag is hard to beat. It also features a rudimentary mic filter for background noise and can be easily clipped to any monitor.
Available for $89.99
A step up now, the AW615 is the video conference powerhouse featuring Full HD 1080p recording and a built-in low pass audio filter to deliver much crisper mic functionality. It also has wide-ranging software compatibility.
Available for $169.99 (Back-ordered)
If you're looking for prosumer technology in a webcam device, the StreamCam Plus is your best bet. Designed for creators and social media content, it's packing Full HD 1080p at 60 fps with a modifiable tripod-like base for very smooth streaming. It's also got smart auto-focus and exposure technology to add an easy professional element to your content.
Action Cams
Yi 4k Action and Sports Camera
Available for $220.00 (Used)
The Yi 4K cameras are the most affordable, high-quality action cameras on the market that don't have 'GoPro' in the name. It offers a range of recording resolutions up to 7k and frame rate of up to 120fps, with intelligent autofocus. For streaming purposes, it's got Bluetooth and high-speed Wi-Fi connectivity as well for full HD live-streams.
Available for $349.99
The latest in the traditional GoPro line offers impressive quality and versatility for an added cost. While it can provide the same resolution and fps specs as the Yi, for example, it also utilizes GoPro's unique stabilization technology, comes in a waterproof and modifiable body, and supports GoPro's full range of accessories.
Available for $499.99
Bordering on overkill, the GoPro Max is a professional camera in the body of an action cam. It offers all of the above specs and beyond with its 18MP sensor and comes with new "Hyper Smooth" stabilization technology, improved audio capture, and more body waterproofing and mounting possibilities.
Camcorders
Panasonic HC-V770 Full HD Camcorder
Available for $397.99 (Back-ordered)
As we venture into the prosumer territory, the HC-V770 is an effective starter option for higher-end streaming projects. It features a robust number of features, and mic/light plug-ins & shoe mounts, but importantly its 1080p Full HD streaming capability, 20x optical zoom, and smart exposure technology make it a versatile choice for any live-stream.
Sony FDR-AX33 4K Ultra HD Handycam
Available for $698.00
With a Zeiss 35mm-equivalent lens and an optically balanced version of Sony's acclaimed Steady-Shot technology, the FDR-AX33 is a worthy middle ground between professional quality and affordability. It's easy to use, with tons of smart exposure settings and native Wi-Fi streaming compatibility and can be synced with other Sony camcorders for multi-camera shoots.
Canon XA15 Professional Camcorder
Available for $1,799.00
The XA15 is a significant leap above the rest of the gear so far and is ideal for businesses or organizations that have a dedicated video content system. Designed for broadcast use it has an HD/SD-SDI Output for seamless broadcasting quality, but it also has Full HD streaming and a CMOS Pro Image sensor for incredibly clear pictures in any environment.
DSLRs
Available for $1,149.00
For those looking for a more versatile, professional camera DSLRs are the best choice and the 90D is a great start. It features professional recording quality with a 32.5 MP, CMOS sensor, and incredible low-light performance. It's dual-pixel autofocus technology also makes it ideal for clear video performance when streaming.
Available for 1,297.99
An update from Panasonic's much-acclaimed GH4, there are a few noteworthy features that make it worth upgrading. Boasting a 20.3MP Digital Live MOS sensor as well as a new Venus Engine processor, it can produce a stunning 4k video at 60fps. It also improved upon its predecessor's battery life and storage capacity with Wi-Fi sync.
Available for $1,798.00
As the most powerful all-around camera on this list, the A7III is nearly limitless in its potential. With a 24.2 MP, Exmor R CMOS sensor, state of the art noise reduction technology, and advanced AF subject tracking, you'll find it above and beyond for any video production project you have.
Other Important Considerations
Now having said all of that, if you've made it this far, it's important to note a few considerations when approaching these cameras for live-streaming. While they all support the basics needed for live-streaming (sufficient resolution, battery life, network connectivity, etc.), some are more 'streaming-ready' than others. For instance, any of the webcams listed are ready to go almost immediately while the DSLR's would require at least a lens but also many other pieces of equipment to function at their highest level.
Some of these devices might include an external microphone, a corded power-supply, lighting technology, and a hand-held or mounted stabilizer. Also significant to mention is that not all of these devices link to streaming platforms the same way, and some might not be able to sync to your preferred channel at all (the DSLRs are a good example of this). When this happens, you will need something called a video encoder or recorder to connect to in order to turn your video content into one optimized for streaming. The Blackmagic Mini is one example of a good introductory recorder but by no means the limit to this technology.
Lastly, some other things to consider are things like optional graphic overlays and on the spot editing which require some familiarity with editing & broadcasting software. Something you might also not realize is the significant part your internet network device or service plays in your live-stream. Without an upload speed of at least 3 to 5 Mbps, you're unlikely to achieve even Full HD quality streams.
If this all sounds too daunting, fear not: video content and digital media specialists like us are ready and available to help with whatever your live-streaming project may entail. From video meetings to conference broadcasting, to event streaming, we have years of experience in all forms of live-streamed content. Get in touch today to learn how we can get you started streaming your content or help integrate new technology into your pre-existing strategy!