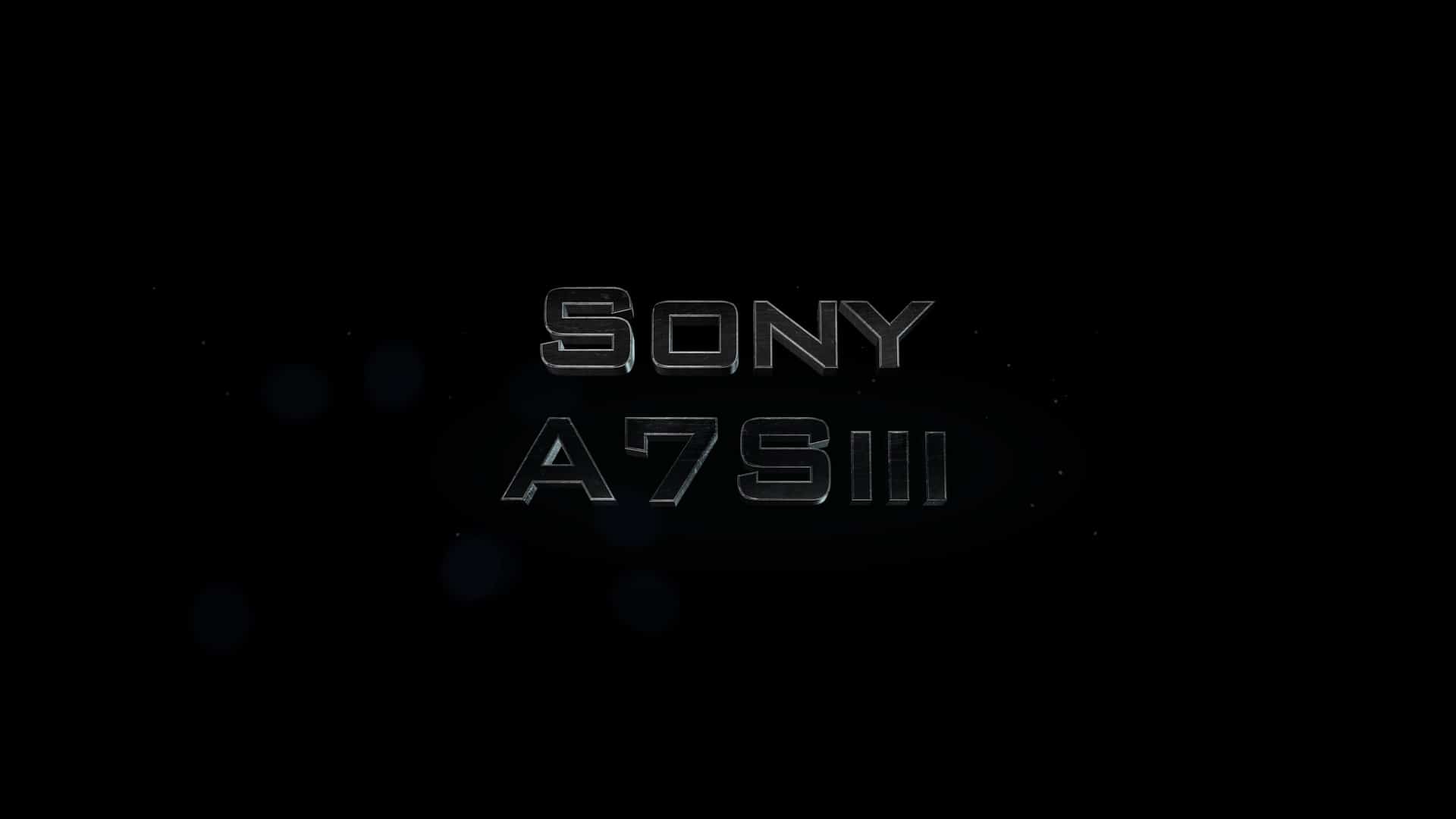 Sony A7S III

 Breakdown
Here at Foundation Digital Media, we are constantly searching for the best technologies available and comparing gear breakdowns to deliver our customer's the highest quality product for their budget. We'd like to begin passing these evaluations on to you, our customers, and to our colleagues in Washington D.C. video production and elsewhere. We'd love to help elevate your next project to a professional video standard, but we hope these breakdowns will provide you with the tools to get started today in developing your own incredible video content.
Today we're taking a look at a gear breakdown for the new Sony A7S III Mirrorless digital camera body. This long-anticipated camera from Sony's flagship alpha series finally arrives with near-perfection after the company's six years of tinkering since the original A7S. It is remarkably lightweight and efficient yet no less dominant as a professional-grade video camera. At a price point of $3,500 for the body it is somewhat steep, even more so than its predecessor, but we're certain the gear breakdown below will show you why it's a must-have in the arsenal of any video production specialist.
Let's Look At The Specs
According to the official Sony Alpha Universe news release the new A7S III is "the ultimate creative tool for video professionals and all types of hybrid still/video shooters," having solved a number of "pain points" that have frustrated users in the past two iterations.
Nonetheless, much like those iterations, it starts with a brand-new Exmor R 35mm full-frame, 12 MP CMOS back-illuminated sensor that reduces rolling shutter by "up to three times" and "utilizes a variety of advanced light-gathering techniques to ensure high-sensitivity with low noise." This technology allows it to support a base ISO range of 80-102,400 (which can be expanded to 80-409,600 for video and 40-409,600 for stills) and offers improved image quality by approximately 1 stop of noise reduction in the middle and high sensitivity ranges. Overall, when filming this camera can achieve up to 15+ stops of dynamic range in total!
When recording, the A7S III offers in-camera 4K recording of up to "120 frames per second, 10-bit depth and 4:2:2 color sampling." It also offers a wide variety of advanced movie recording modes such as All-Intra and MPEG-H HEVC/H.265 coding (XAVC HS), for a variety of different productions. Workflow is a breeze as well due to continued support of S-Log3 gamma curves, an HLG (Hybrid Log-Gamma), and multiple S-Gamut settings for easy integration with footage shot on other professional cameras.
For "the first time in an Alpha 7S series camera", the Alpha 7S III offers Fast Hybrid AF by combining phase-detection and contrast-detection AF, giving it the ability to track subjects over a wide area with outstanding speed, precision and smoothness, regardless of the depth of field. This ultra-fast AF system has 759 points covering 92% of the image center. It also possesses an enhanced version of Sony's widely acclaimed Real-time Eye AF for eye-tracking in both movie and still image recording.
How It's Built
While still structurally very familiar for previous Sony Alpha series shooters, there are a few technological feats to behold that set it far apart from the rest of the pack.
Perhaps the most noteworthy and innovative is the development of new heat-dissipating mechanisms to keep the image sensor and image processing engine temperatures within their normal operating ranges during long, continuous recording sessions. Tests done by our friends at Techradar have proven that this technology is capable of supporting shooting at 4K 60p for at least an hour before any overheating warning, a truly impressive achievement for a camera of its size.
Additionally, the A7S III continues to improve upon Sony's in-camera stabilization components with its 5-axis optical in-body image stabilization. This feature supports handheld movie shooting, along with an added Active Mode to also allow for especially difficult handheld movie shooting.

On the eyepiece of the camera you'll find, what the company claims to be, the "world's brightest and largest new 0.64-type 9.44 million-dot (approx.) OLED electronic viewfinder" which is just about the only notable feature for any still photographers who decide on this camera body. Just beneath that, you'll see a "1.44 million-dot (approx.) touch panel LCD monitor, for optimal visibility even in bright outdoor environments." At long last, Sony has made this screen side-opening and variable angle to enhance shooting flexibility tremendously. Not to mention, the menu system has experienced a complete redesign to complement the touch screen interface and touch operation compatibility.
As far as storage is concerned, Sony chose to continue utilizing the new CFexpress technology with dual CFexpress Type A card slots that they argue enables it to achieve "high-speed data processing while keeping the compact size."
Conclusions
If you're looking for a bargain, this offering from Sony might not be for you. However, if you're looking to get exactly the premium you paid for and then some, the A7S III is the perfect choice. It improves upon every single conceivable complaint of the A7SII such as the short recording times and lackluster LCD screen, but still somehow finds new ground to break in dynamic range and low-light sensitivity (fields in which it has already established a firm dominance in).
That being said, it does release at a price significantly higher than both its predecessor and many of its competitors like the Blackmagic Pocket. It also continues to focus firmly on video production performance with many of its still photography functions leaving much to be desired. Of course, in the end that focus is rewarded with one of the most powerful, versatile video production cameras on the market today.
If this exciting product seems appealing for your next video content or digital media project, you can find it available for pre-order before its release on September 24th on sites like Adorama. If it seems beyond your needs or budget right now to invest in something like this, there are still resources for you! Get in touch with us now to discuss what our years of video broadcasting experience and technological expertise have to offer your next campaign or project.